It looks like Honda won't be completely relying on GM for their EVs. Honda says that they will be making an EV in 2025 that will use their own EV architecture called e:Architecture.
This new EV is described as "mid-to large-size". So it seems like it could be bigger than the Prologue.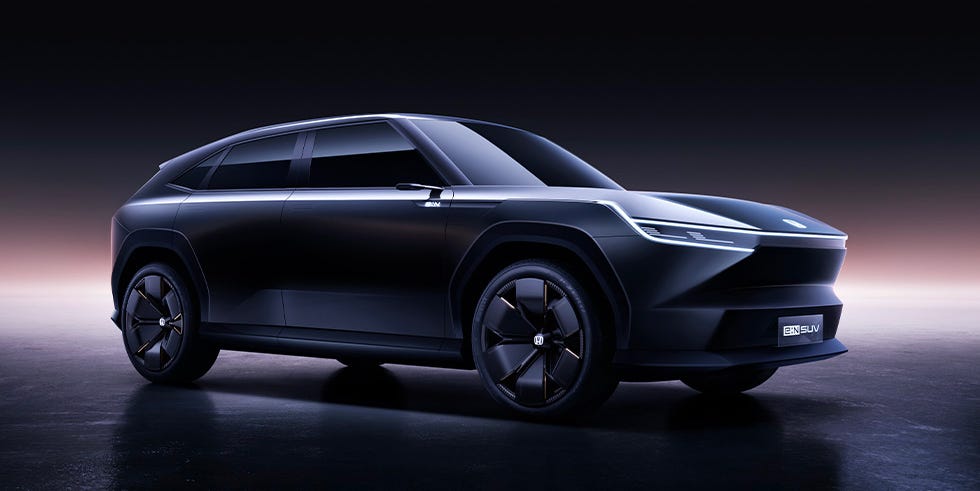 Set to arrive a year after the Prologue, which uses GM underpinnings, this new 'mid- to large-size' electric vehicle will use Honda's e:Architecture.
www.caranddriver.com
Honda announced plans to sell a new EV model in North America starting in 2025.
Unlike the 2024 Prologue, which uses GM's EV platform, this car will use Honda's own EV architecture.
It's described as a "mid- to large-size" vehicle, but we don't have any details on its name or specs.
Honda is currently relying on General Motors to get its new electric SUV to market, but the Japanese automaker is working on its own EV platforms as well. While the 2024 Prologue uses GM's Ultium battery platform, Honda has just announced that a second electric model using Honda's proprietary platform will follow in 2025 for North America. It's described as a "mid-to large-size" EV and will use Honda's new electric platform, called e:Architecture.
We strongly suspect that this EV will be some sort of SUV, possibly even a three-row crossover to slot in above the two-row, five-seat Prologue. While Honda hasn't released any images or illustrations indicating this model's styling, pictured at top is one of the company's Chinese EV concepts that's part of Honda's e:N lineup specific to that market. Although Honda's China-market EVs, including this e:N SUV concept, use a separate platform called e:N Architecture W, there may be some shared components. Honda could also decide to share this EV design language globally, even if the new e:Architecture-based model will be for the North American market.
We think it's likely that the Prologue, plus its Acura sibling the ZDX, will be sold alongside this new Honda-developed model for some time. Honda and GM's partnership won't simply be a temporary stop-gap measure, because the two automakers have already announced further collaboration for a "new series" of electric compact SUVs that will be sold in the U.S. starting in 2027. Honda has also promised two electric sports cars but didn't provide a timeline for their arrival.
Either way, it's clear that Honda's EV plans are ramping up as the company embarks on its quest to sell only electric and fuel-cell vehicles by 2040. The company's interim goals for North America are for electric models to make up 40 percent of Honda's sales by 2030, 80 percent by 2035, and 100 percent by 2040.